What is Talent Club?
Talent Club is a unique app that builds your talent profile, capturing the overall facets of your personality. It applies the data science and machine learning techniques to build your own Talent Club ecosystem.
Why Talent Club?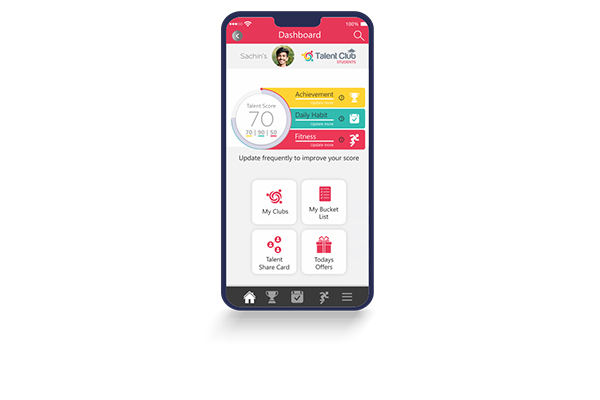 Get Your Talent Score
Once you are a member of Talent Club, you will get a Talent Score which captures your academic and nonacademic achievements to create a measurable index. You will also be able to track your daily habits and physical fitness.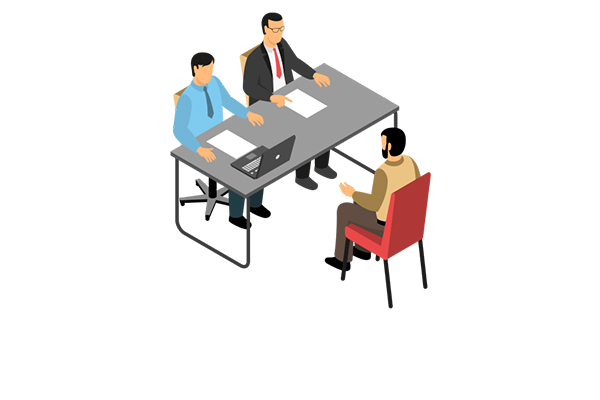 Job Opportunities
This helps recruiters to screen your profile as well as map them to their needs and hire the right ones fitting into their requirement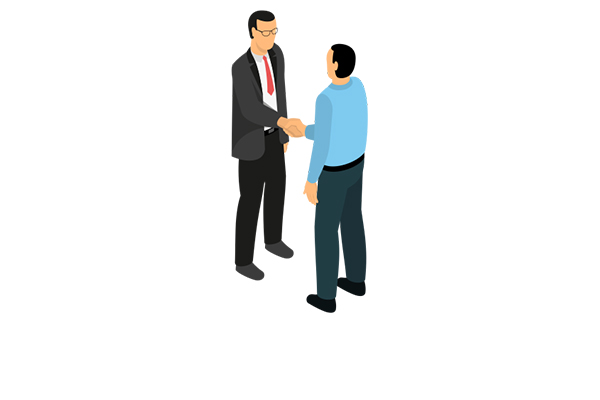 Offers and Coupons
This helps merchants to capture your near term wish list of products, make discount offers and build relationships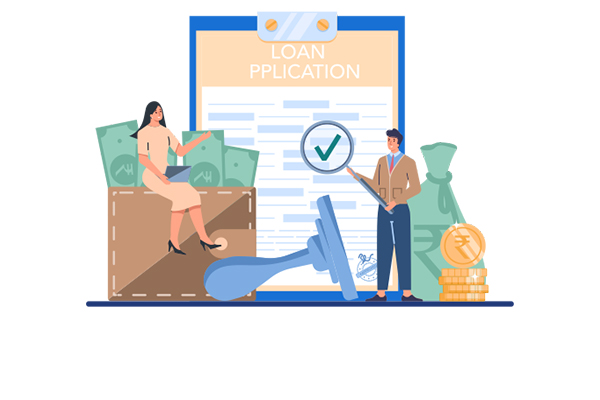 Loan Prospects
Helps lenders/Bankers to understand your needs and credibility to get you micro finance/ loans
On the other hand, you can display your talents across social media in a unique way and connect with buddies having similar talent and exchange ideas and profiles.
Features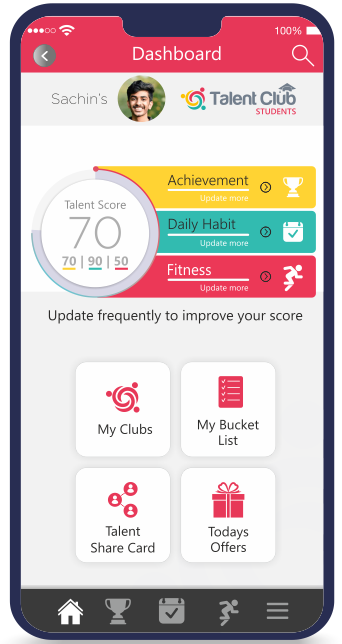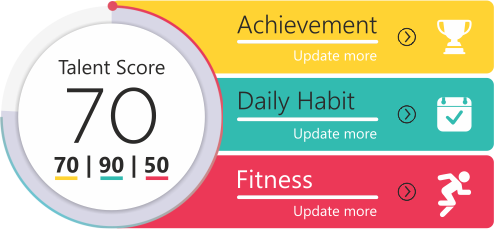 TALENT SCORE is a summary of
your "ACHIEVEMENTS so far",
your "FITNESS as of now"
your "DAILY HABITS on everyday basis".

ACHIEVEMENTS cover your academic and non-academic performances. Academic performance is based on your 10th, 12th and degree marks whereas non-academic covers your leadership qualities, individual contributions, performing art skills, sport skills, social skills and life skills.

FITNESS records your cardio, muscular strength, power, flexibility and brain control.

DAILY HABITS captures act of kindness, study hours, play hours, fitness hours and reading hours.

TALENT SCORE is calculated based on every inputs from the above 3 and normalized to a scale of 100.
Recruiters
You will get many parameters to evaluate your future employee based on data of their various facets of talents like physical fitness or leadership skills etc.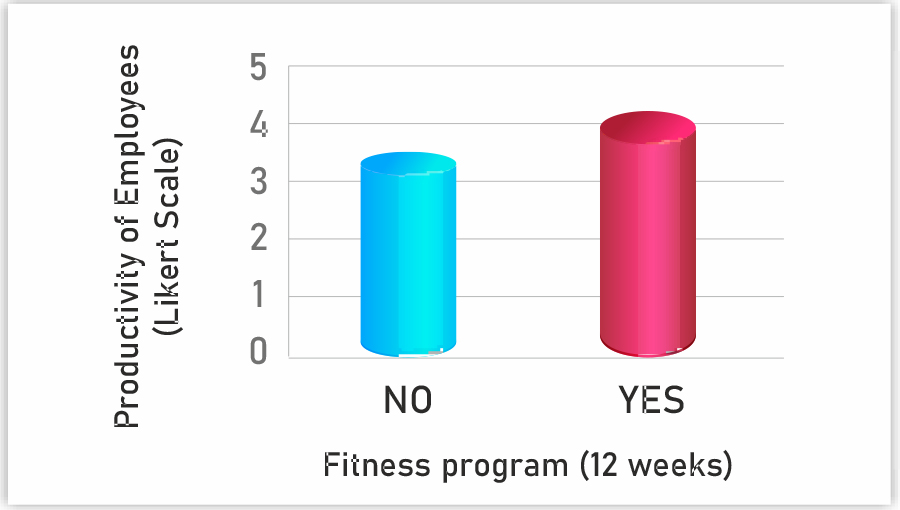 Research shows that physical fitness has 30% higher chance of better performing employees with Other benefits like Resiliency, less absenteeism, better mood at workplace.
Source: Various research papers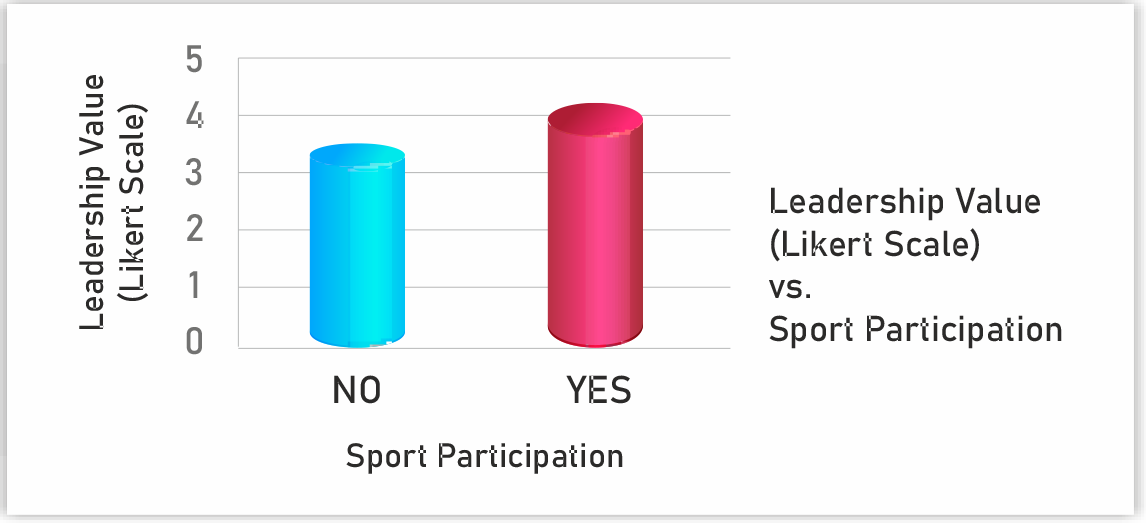 Research shows that sports participation has 30% increase in Leadership value of a person
Source: Sports at Work: Anticipated and Persistent Correlates of Participation in High School Athletics, Journal of Leadership & Organizational Studies 2015, Vol. 22(2) 217–230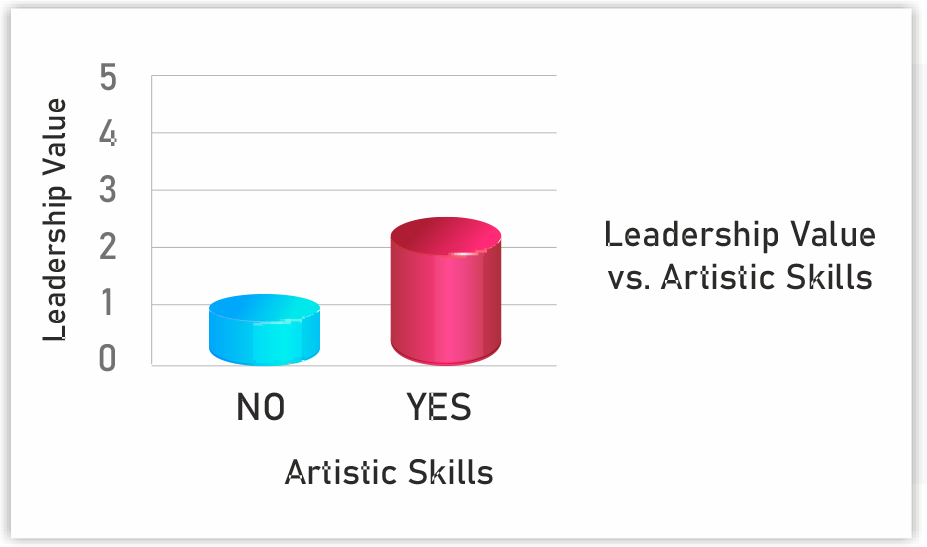 Research reveals that when young people study the arts, they have a 3X higher chance of being a leader, show heightened academic standing, a strong capacity for self-assessment, and a secure sense of their own ability to plan and work for a positive future.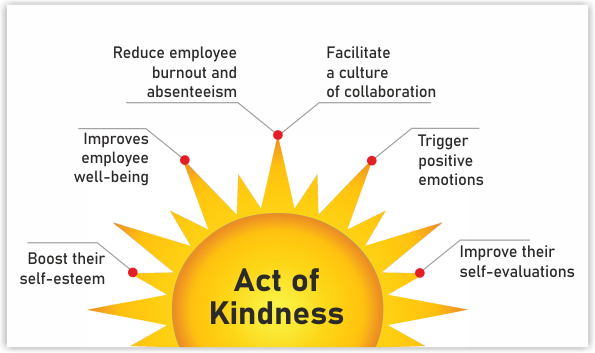 When people receive an act of kindness, they pay it back, research shows — and not just to the same person, but often to someone entirely new. This leads to a culture of generosity in an organization. Higher rates of these behaviors were predictive of productivity, efficiency, and lower turnover rates.
https://hbr.org/2021/05/dont-underestimate-the-power-ofkindness-at-work
For Merchants
As a merchant, you will get a ready list of your prospective buyers through an interesting features of app called bucket list and you will also get a ready set of prospective buyers based on their interests like music, photography, arts or their study stream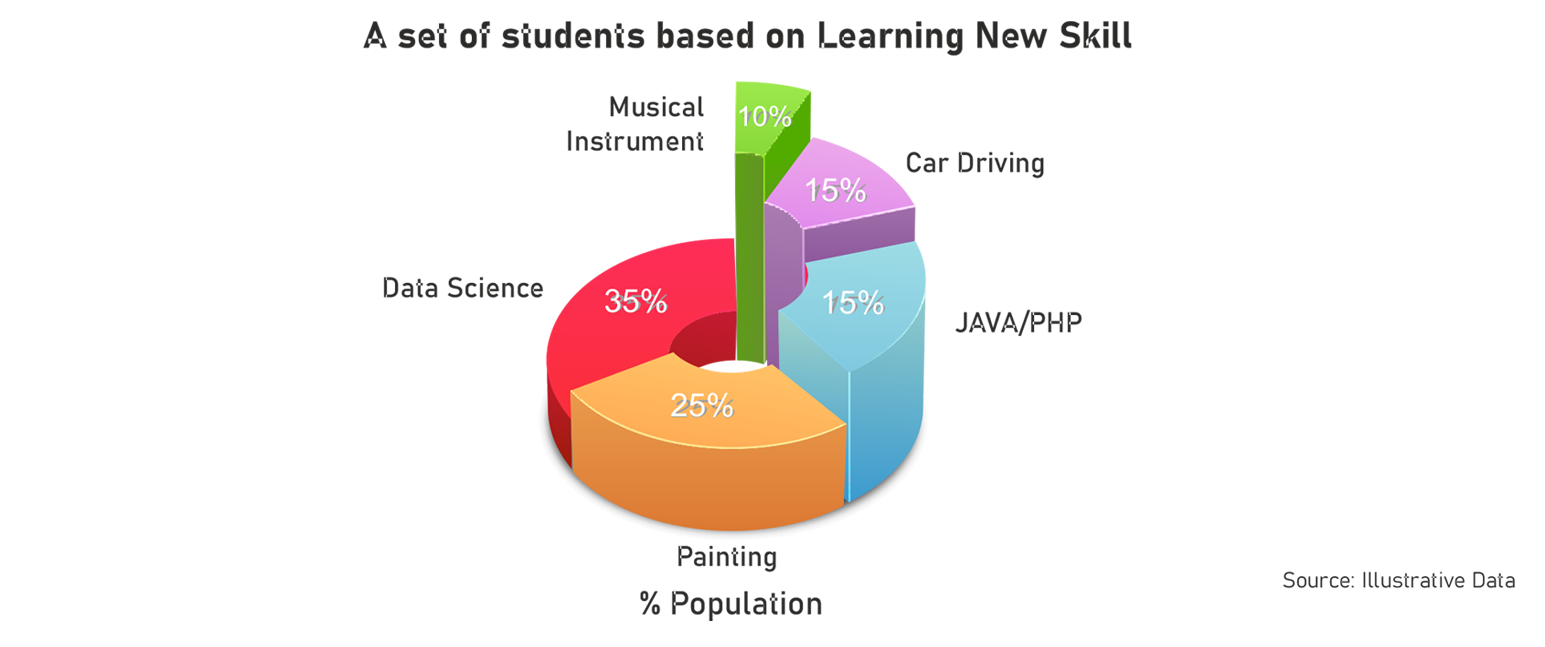 For Bankers
As a banker, you can assess a student's loan repayment capability based on their grade point average (GPA)
The academic performance is suggestive of loan repayment ability of a student (see the graph), hence as a banker you need to have data of students on their academic grade point average which help you to make a sound loan sanctioning decision. Source:Student Loan Default at Texas A&M University
Our Address
A108 Adam Street, New York, NY 535022
Email Us
info@example.com
contact@example.com
Call Us
+1 5589 55488 55
+1 6678 254445 41